OSB_LIB::OnetimeCharge Struct Reference
Collaboration diagram for OSB_LIB::OnetimeCharge: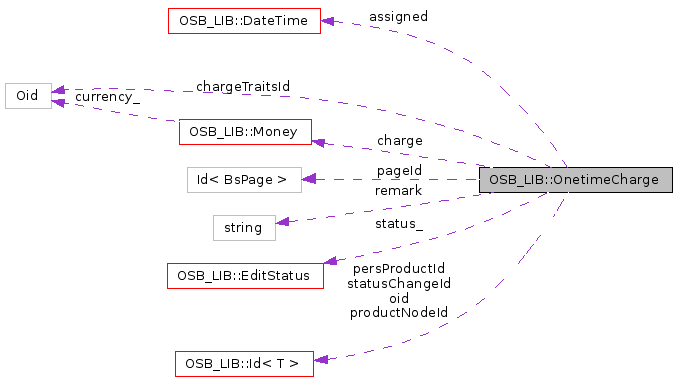 [legend]
List of all members.
---
Detailed Description
Structure for onetime charges.

OnetimeCharge holds one-off charges raised by any application. The billing engine should load onetime charges from the database and put them on the invoice with only minimal processing (e.g., taxes).

Definition at line 202 of file balancesheet.h.
Public Types
Public Member Functions
Public Attributes
Private Attributes
Friends
---
Member Typedef Documentation
---
Member Function Documentation
---
Friends And Related Function Documentation
---
Member Data Documentation
---
The documentation for this struct was generated from the following file:
---
Generated on Sat Sep 2 14:09:28 2006 for OSB Library by

1.4.7